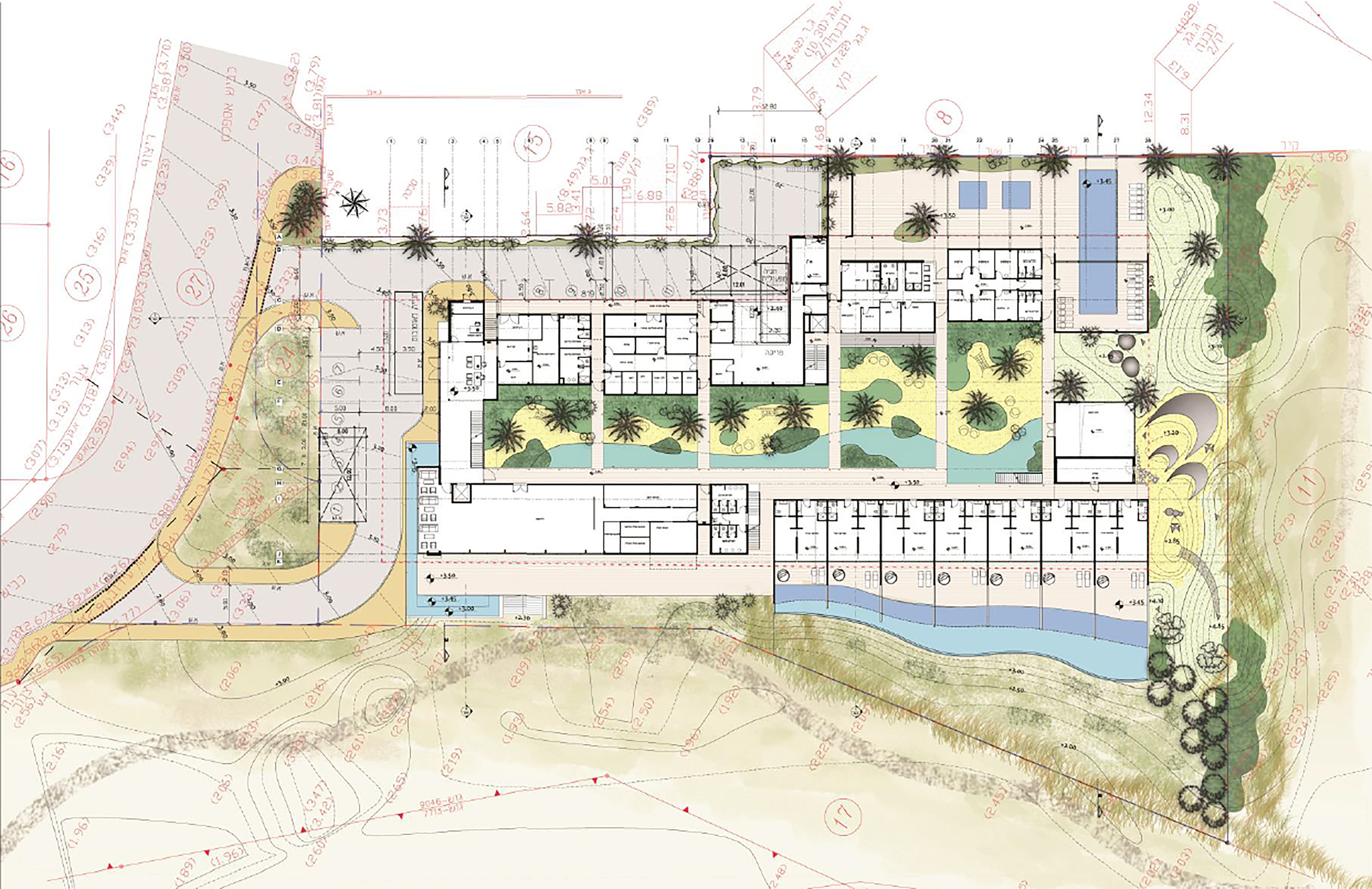 This small luxury hotel is located on the edge of Poleg nature reserve, some 500 meters of its estuary into the Mediterranean Sea and about 3.5 meters above sea level. The design draws inspiration from this unique natural setting whilst striving to blend in as much as possible.
My work on this project was relatively short and concentrated on the initial concept development and tender submission to the Israel Nature and Parks Authority. 

This project was very interesting as it had an exceptional bouquet of demands and directives that were to be considered - coastal climate, proximity to nature reserve and an orthodox target audience.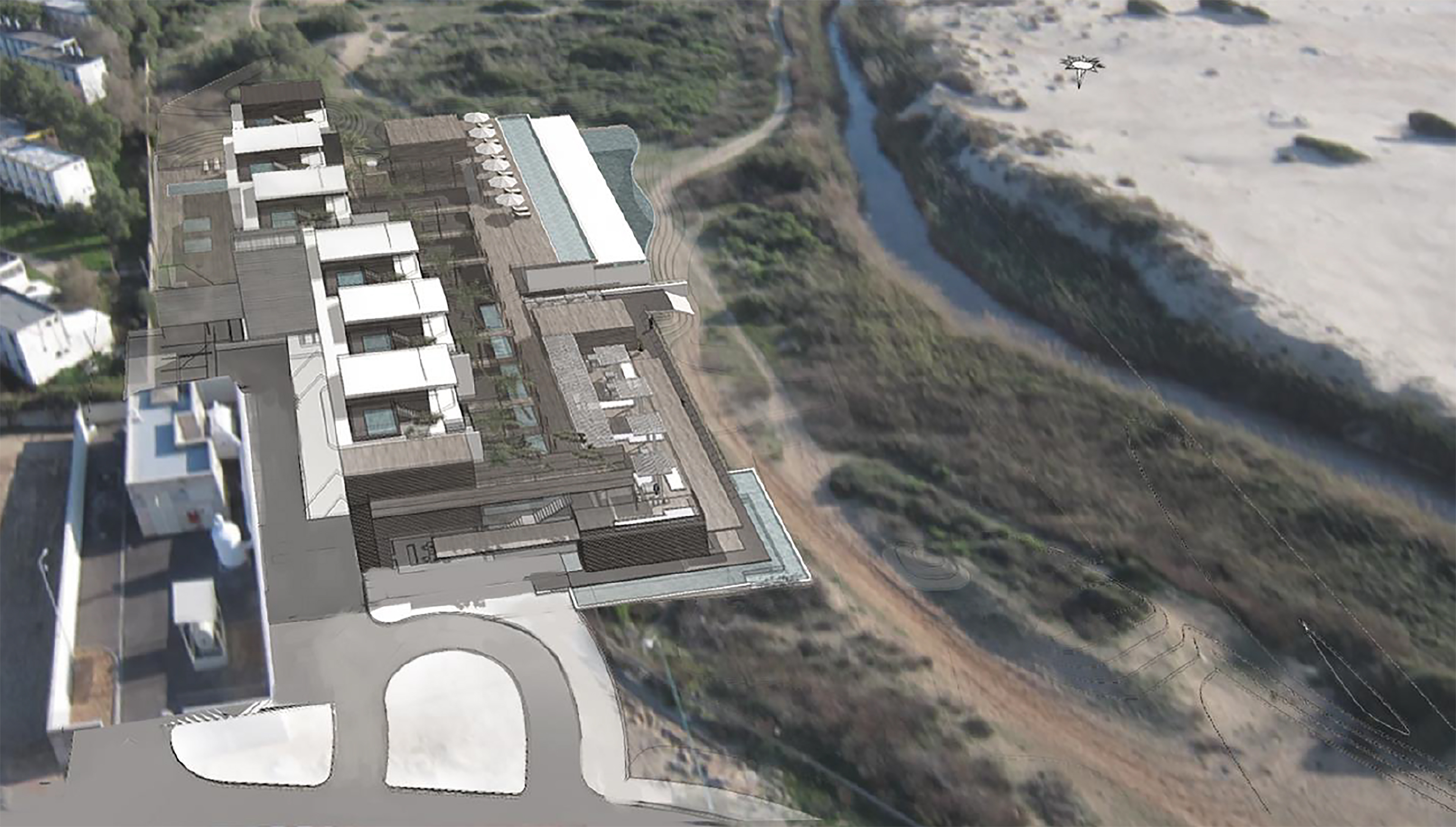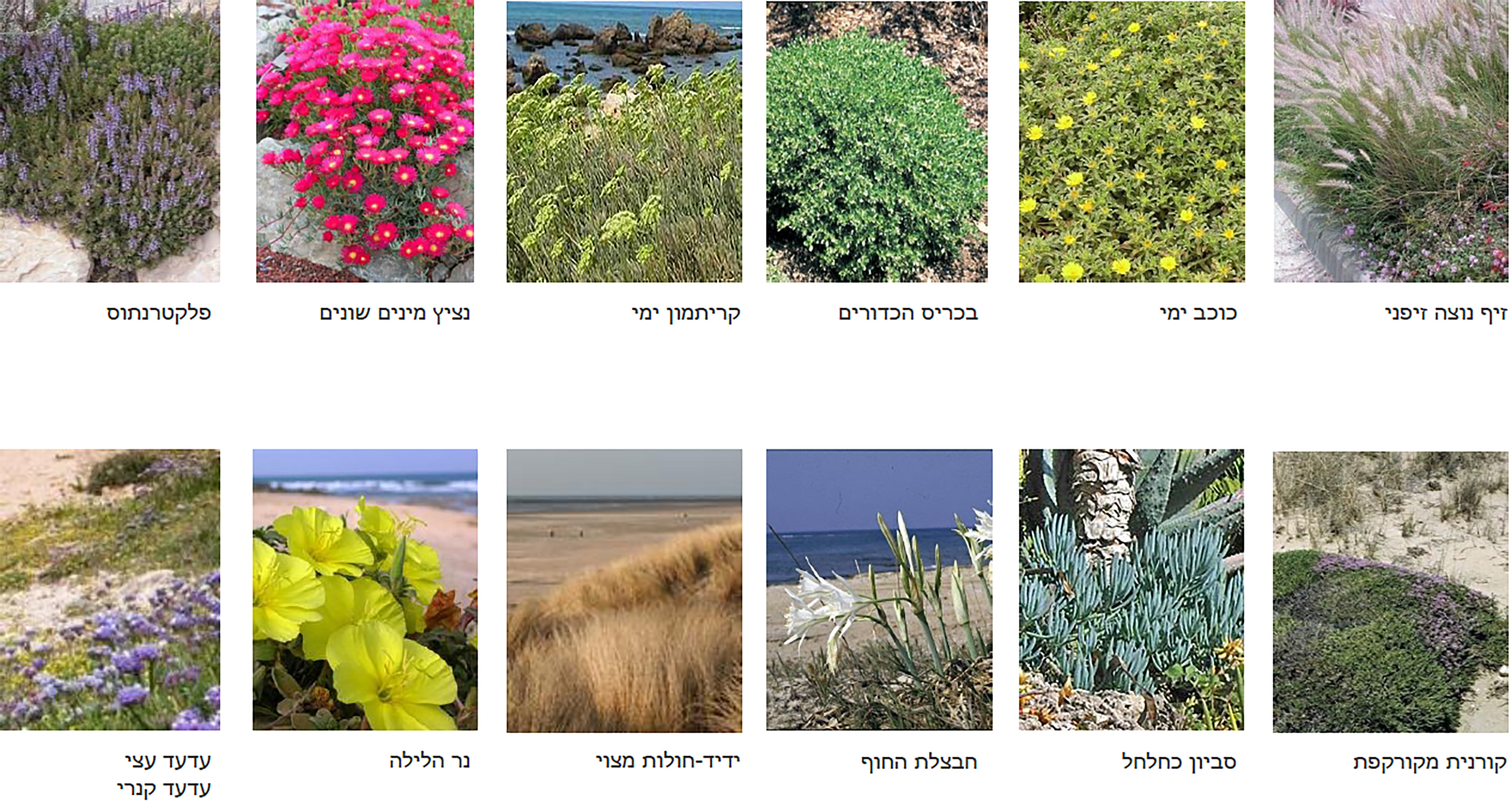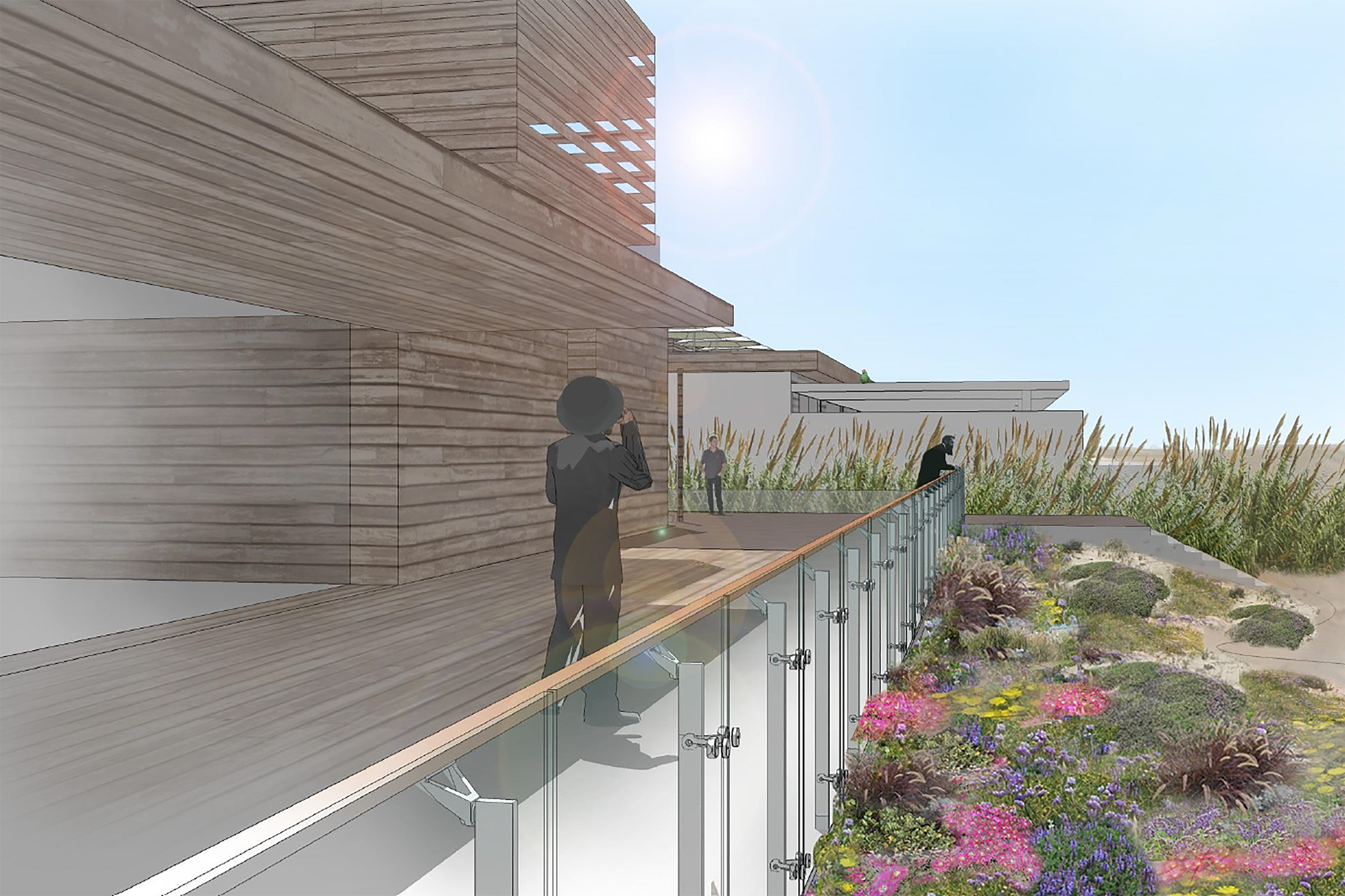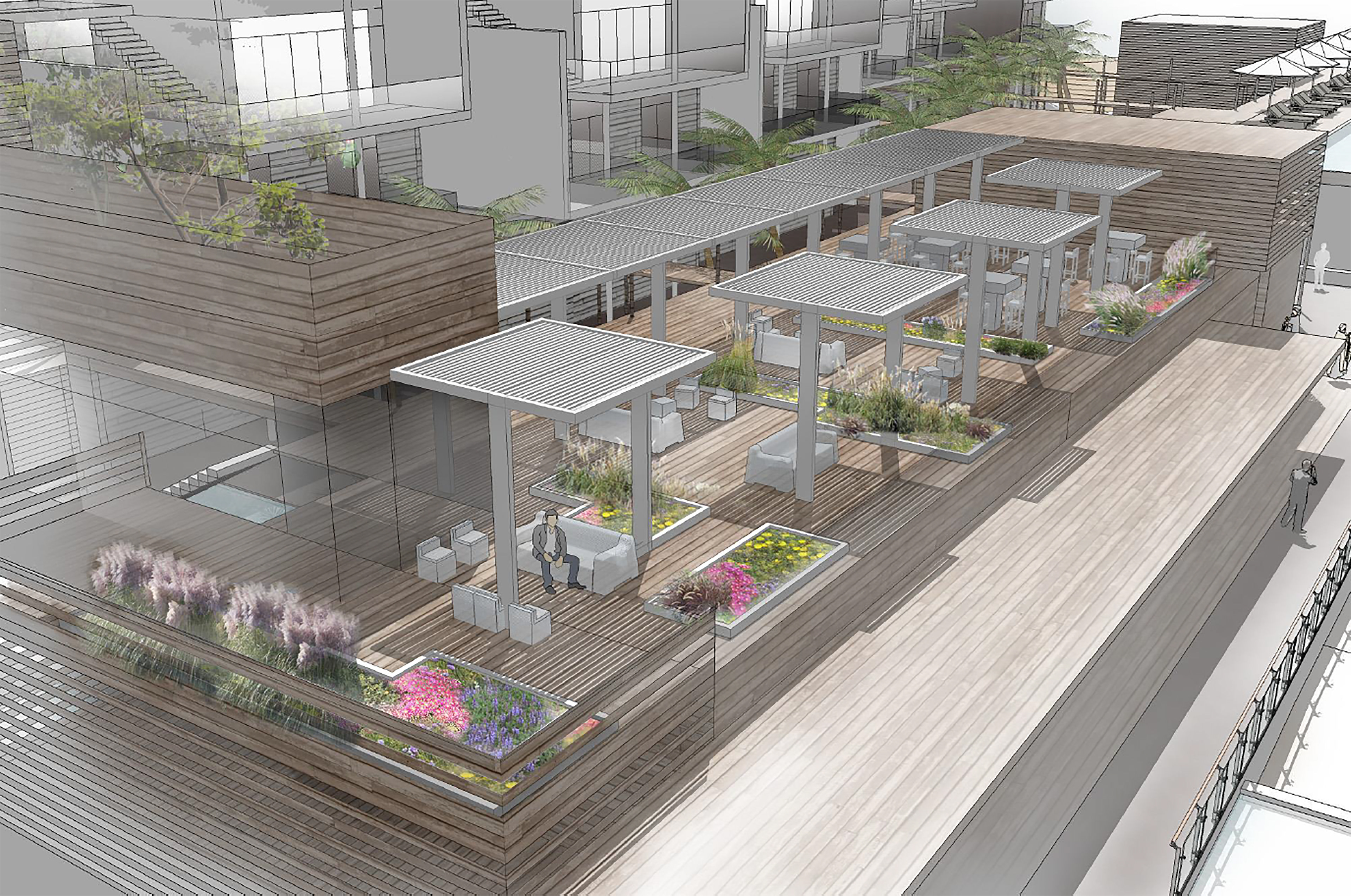 As the hotel perimeter and roof terrace try to dissolve in the local landscape, the large garden patio contrasts with lush, riverbank-like vegetation where informal seating areas and sandy intimate corners are created.